---
Home Gallery Applets FAQ Web Rings Animated Saves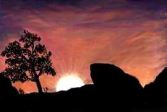 Here are some of my favorite links for Paint Shop Pro, JavaApplets and other useful sites.
If you have your own favorites or your own art or graphics related site , let me know and I'll be happy to add a link to it.
---
Jasc Home of Paint Shop Pro, here you can download a trial version of PSP. Also has tutorials and links to other tutorial sites. If you would like to buy PSP 6 or PSP 7, or a good book on PSP please click here
---
Al Dawsons Digitoils A great site with excellent downloadable tutorials. This is what got me started.

---
Anfy Team Heres where you can get a free version of Anfy's program to create Lake, Snow Applets and many more Java effects.

---
Graphics Design A good source for Paint Shop Pro tutorials.

---
Robins Paint Shop Pro tutorials and resources An excellent site. PSP tutorials with links to other resources.

---
The Ring Of Lake Applets Home Page Many pages of Lake and other Java Applets by some very creative people, with links to Tutorials on creating your own.

---
The Paint Shop Pro users group Pages and pages of Tutorials web design sets and graphics.

---
Paint Shop Pro Art By Sir John Check out this site for some cool Paint Shop Pro Art.

---
Tarek Fouda Here's were you can get the cloud applet.
---
If you would like to link to my site or use one of my paintings on your site please add this banner and or a link to me and e-mail me so that I can visit you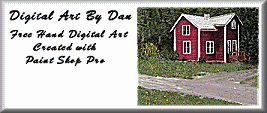 Buy Paint Shop Pro 6
Looking for Books on PSP ?